Is your home at risk of intruders breaking in? 
KEEP AN EYE ON YOUR HOME WHEN YOU'RE NOT THERE
In the time it took to read this the following crimes took Place in the US!
The protection of your family should be one of your top priorities. Burglaries and break-ins are daily occurrences for homes and businesses. To protect your loved ones and property, installing a quality Residential Surveillance system is essential.
Alarm 1 offers everything you need
KEEP AN EYE ON YOUR HOME WHEN YOU'RE NOT THERE
With Home security cameras from Alarm 1 you no longer have to worry about the security situation at your home. Even if you're out shopping, on vacation with friends and family, or have an important conference to attend, you can watch and record events as they happen and longer have to worry about monitoring the security of your home.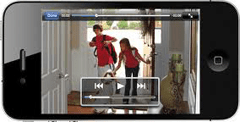 Keep An Eye On Your Kids
You know that constant worrying weighs heavy on your mind anytime you're away from home: About how your kids are doing with the babysitter, about their safety and what they are up to? All these can be a thing of the past when a team of professionals at Alarm 1 Security install surveillance cameras to keep watch on your home.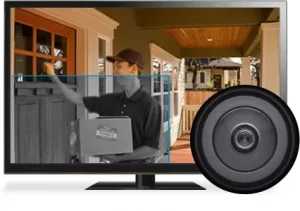 Surveillance on Your Home and Visitors
Monitor your visitors and decide who gets in and who doesn't? With our surveillance cameras installed strategically by our professionals you can view on your television, computer or smart phone who is about to enter your home. And you have full control to determine who enters your residence, or whether you go out to meet them protecting you from annoying intruders.
Check In On Your Home 24/7
Ideal for people always on the move, with Alarm 1 security cameras, there's no need to have someone stop by your home to make sure everything is alright. With 24-hour surveillance you have the ability to keep track and monitor inside and outside your home.
Your security is "Alarm 1's top priority"
 We can help protect your property with an efficient alarm and video surveillance system. Our Security Advisors can develop a security solution tailored to your needs to ensure your businesses and family's safety. Burglaries can happen at any time of day or night, which is an unfortunate reality.
Our Licensed Affiliates have decades of experience installing video surveillance and alarm systems, and helping clients manage the security at their homes and businesses.
Fill out the contact form and a Security Advisor will get back with you promptly and schedule a free estimate.